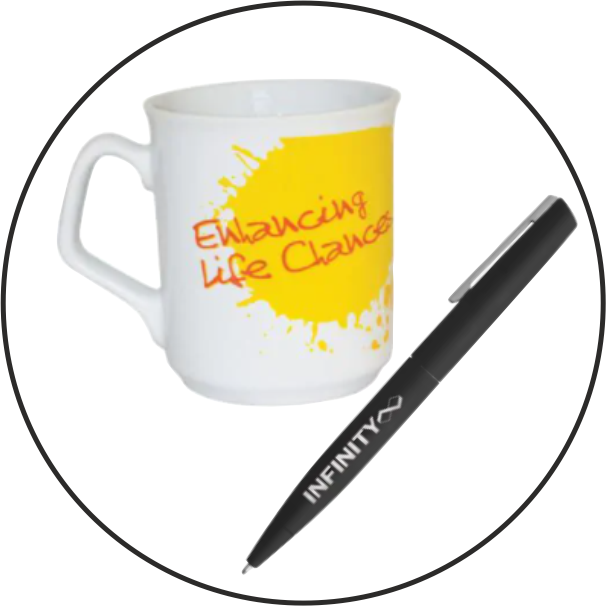 Promotional items increases the credibility of a company's message & can affect the recipients buying intent, leading to a boost in sales and growth. Promotional materials leave a pleasant and likeable brand impression, growing that ever-important friendly and caring relationship with its customers.
We are able to use a special printing process to apply artwork/imagery to a vast range of products. Just to give you an insight we can print onto a variety of items from can coolers and mugs, to mobile phones cases and umbrellas. Due to being able to produce so many different products we are unable to list everything that we have available.
Please do not hesitate to contact us to discuss your requirements as I am sure we will be able to help you find a product that suits your needs.