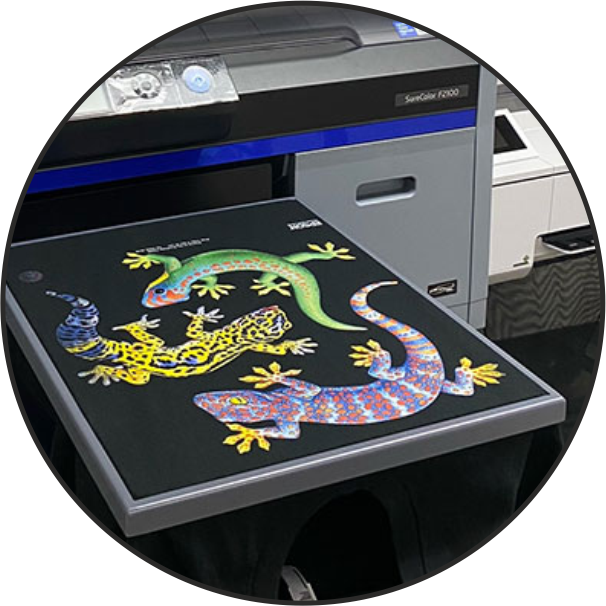 We have several print processes available for printing onto textiles and clothing.
Our recommended print process is either direct-to-film or screen printing depending on your needs. We also offer direct-to-garment and printed vinyl processes. Predominately used in the fashion industry, direct-to-film print provides a full colour, crisp, professional finish. The direct-to-film print process allows us to print almost any image directly onto a wide range of garments and textiles. Screen printing, printed or single colour vinyl is used widely within both the fashion and workwear industry and the process we recommend will depend on your print run and artwork. Printed vinyl can be used to print to almost any type of garment or textile regardless of the material and offers a clean, high quality print. Along with this quality finish it is also very hard wearing and able to be washed at temperatures as high as 80°C.
Other available options for printing in full colour onto textiles are known as "sublimation" and "printed transfer".
For further information on any of these print processes please contact us. Alternatively click on our product page to browse our full range of blank clothing and accessories. If you can't find what you are looking for please contact us for more info.
NEED A CONTRACT PRINTER?
For information on contract printing and the services we offer please do not hesitate to get in touch!